7 Days Tanzania safari
On arrival for the 7 Days Tanzania Safari, meet your guide at Kilimanjaro International Airport, meet, greet, assist, and be transferred to your 5-star lodge within Arusha.
Meal Plan: Bed & Breakfast
Day 2: Lake Manyara
Your drive from Arusha takes you to Lake Manyara with you a packed picnic for your lunch.
You shall arrive at Lake Manyara in the afternoon for your first game. The birdlife at Lake Manyara is amazing, with water birds such as flamingos and migrant birds. The black and southern white rhinoceros, buffalo, giraffe, zebra, and olive baboon occur as well as leopard.
Dinner and overnight at the Lake Manyara area.
Meal Plan: Breakfast, Picnic, Lunch & Dinner
Day 3: Serengeti National Park
You'll depart Lake Manyara for the Serengeti National Park, passing and exploring the Olduvai Gorge. This is a famous archaeological site where fossils of the earliest human ancestors and their tools have been unearthed.
You will take a game drive to your 5 Star safari lodge, the legendary Serengeti Park.
Meal Plan: Breakfast, Picnic, Lunch & Dinner
Day 4: Serengeti National Park
You will spend the day game viewing on the plains of Serengeti National Park, breaking in between for hot lunch or picnic.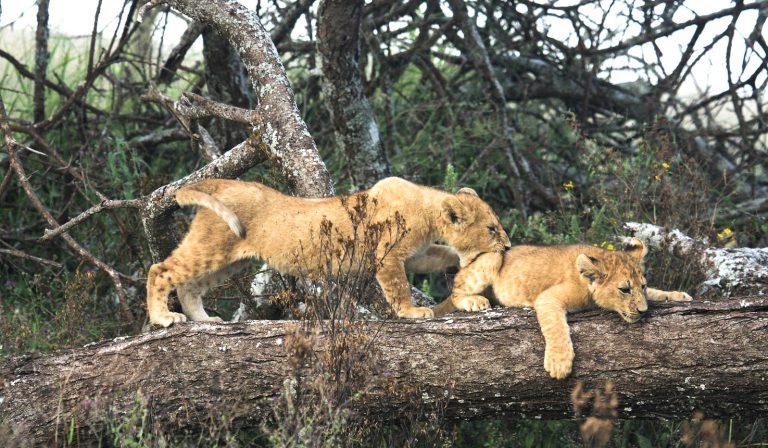 Some of the wildlife to spot include wildebeest, zebra, gazelle, topi, African buffalo, and hartebeest. There are also lions, cheetahs, and leopards, hunting dogs, spotted hyenas, brown-backed and side-striped jackals.
You will be returned to the lodge for dinner and overnight.
Meal Plan: Breakfast, Lunch & Dinner
Day 5: Travel to Ngorongoro Crater on a 7days Tanzania tour
Early morning Serengeti National Park game drive before exiting for Ngorongoro with a stop for picnic lunch at Nabi Hill gate.
The drive takes you near the Malanja Depression through Masai villages, whereby you will notice daily activities such as grazing.
Arrive at the 5-star lodge for dinner in the Ngorongoro crater area.
Breakfast, Picnic, Lunch & Dinner
Day 6: Ngorongoro Crater
After breakfast, we descend into the Ngorongoro Crater, where we take a six-hour-long game drive before taking an authentic cultural excursion to a local Masai village.
Ngorongoro Crater boasts the highest concentrations of wildlife in Africa, from small to large species all occur here.
We shall head back to Lake Manyara, where dinner and overnight stay at a Lake Manyara will be.
Meal Plan: Breakfast, Picnic, Lunch & Dinner
Day 7: Travel to Arusha, ending the Tanzania safari holiday
Breakfast at the lodge on the last day of the Big Five Tanzania Safari before we start travelling by heading out of Lake Manyara towards Arusha, passing the Great Rift Valley.
By 1:00 pm, we arrive in Arusha, ending our service for this 7 Days Tanzania Safari.
Meal Plan: Breakfast
Group size: 7 people max per vehicle with a guaranteed window seat. The luggage allowance is 15kg soft bag per person.
Optional Excursions for 7 Days Tanzania Safari
For up-to-date and confirmed pricing, please send us an inquiry.
Serengeti Balloon Safari

Ngorongoro Conservation Visit

Flight from Arusha to Nairobi

Flight from Arusha to Zanzibar

Airport Kilimanjaro International Airport to Arusha