Kenya Safaris
Kenya Safaris: Kenya is a world-renowned destination for safaris, offering some of the most spectacular wildlife viewing opportunities in Africa. The country is home to an incredible array of wildlife, including the Big Five (lions, elephants, leopards, rhinoceros, and Cape buffaloes) and many other species of mammals, birds, and reptiles.
A Kenya safari can take many forms, from traditional game drives in national parks and reserves to hot air balloon rides over the savannah and walking safaris led by experienced guides. Some of the most popular safari destinations in Kenya include the Masai Mara National Reserve, Amboseli National Park, Tsavo National Park, and Lake Nakuru National Park, among others.
Apart from wildlife viewing, Kenya also offers opportunities to explore local cultures, from visiting Maasai villages to learning about the Swahili culture and history in coastal towns like Mombasa and Lamu.
Overall, a Kenya safari promises an unforgettable experience of Africa's wildlife, landscapes, and cultures.
Here are some of the Kenyan Itineraries
10 days Kenya flying safari that includes Samburu, Mount Kenya, and Masai Mara. Please note that pricing can vary depending on the season and accommodation selected, so the pricing provided is an estimate and is subject to change.
10 days Kenya luxury tour to discover why this East African country. Firstly, the Masai Mara National Park is the world's number one safari destination. Secondly, it is home to abundant wildlife, including the annual Great Wildebeest Migration.
Visit Uganda and Kenya for an epic wildlife encounter.
12 Days Uganda and Kenya Safari
During the 12 Days Uganda and Kenya safari, you will also learn about the inspirational work of the team here and their dedication to protecting these endangered animals; they are astounding.
17 Days Masai Mara and gorilla trekking tour
17 Days Masai Mara and gorilla trekking tour begins in Nairobi – Lake Naivasha – Masai Mara – Lake Nakuru National Park – Eldoret – Jinja – River Nile – Murchison Falls National Park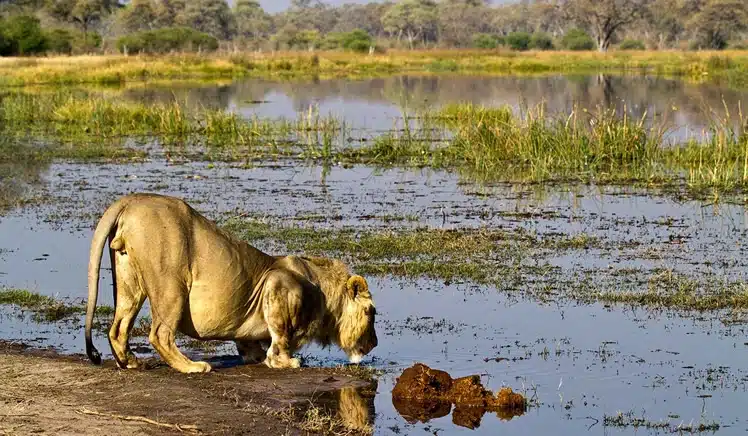 Masai Mara Kenya
The Maasai Mara National Reserve is one of the most famous safari destinations in Kenya and, indeed, in Africa. It is located in the southwestern part of Kenya, bordering Tanzania's Serengeti National Park. The reserve is named after the Maasai people who have lived in the region for centuries and continue to coexist with wildlife.
The Maasai Mara is known for its vast grassy plains, rolling hills, and the abundance of wildlife that call it home. The reserve is particularly famous for the annual wildebeest migration, which sees millions of wildebeest, zebras, and gazelles move from the Serengeti in Tanzania to the Maasai Mara in search of fresh grazing pastures. The migration usually takes place between July and October and is a breathtaking spectacle to witness.
Apart from the migration, the Maasai Mara is also home to a diverse array of wildlife, including the Big Five (lions, elephants, leopards, rhinoceros, and Cape buffaloes), cheetahs, hyenas, giraffes, zebras, and many more. Visitors to the reserve can enjoy game drives, hot air balloon safaris, guided walks, and cultural visits to Maasai villages.
Overall, the Maasai Mara is a must-visit destination for any wildlife enthusiast or safari lover visiting Kenya.
Types of Kenya Safaris
Here are some of the most common types of safaris you can experience in Kenya:
Game drives: Game drives are the most popular safari in Kenya. You will ride in a 4×4 vehicle with a professional guide who will take you around the park or reserve in search of wildlife. Game drives can be done in the morning, afternoon, or even at night, depending on the park's rules and your itinerary.

Walking safaris: For a more immersive and adventurous experience, you can go on a walking safari. A walking safari allows you to explore the wilderness on foot, led by an experienced guide. You will have the opportunity to see wildlife up close and learn about the flora and fauna of the area.

Hot air balloon safaris: Hot air balloon safaris are a unique and exhilarating way to experience the savannah landscapes and wildlife of Kenya. You will soar above the plains and see animals from a different perspective. This is usually followed by a champagne breakfast in the bush.

Cultural visits: Kenya is home to many fascinating cultures, and a cultural visit can be an excellent addition to your safari experience. You can visit local villages and interact with the Maasai, Samburu, or other ethnic communities to learn about their way of life and traditions.

Beach safaris: If you want to combine a safari with some beach relaxation, Kenya's coast offers some beautiful beaches and marine reserves. You can go snorkelling, dive, or visit marine parks like Watamu or Kisite-Mpunguti.
Kenya safaris offer an unforgettable experience of wildlife, landscapes, and cultures. There are options for every budget, interest, and travel style, and you can customize your itinerary to suit your preferences.