Safari Travel Insurance
Africa Safari Travel insurance.
Most safari travel insurance policies do not include cover for adrenaline sports and adventure activities. These include white-water rafting, sky diving, and bungee jumping. So kindly double-check your policy inclusions when buying your Safari travel insurance.
It is advised to look for Insurance offers that cover safari travel insurance and, most importantly, cancellation insurance. We strongly recommend your travel insurance, including cancellation and curtailment insurance. The majority of tour departures are guaranteed (confirmed to depart), but in the unlikely event of a tour departure being cancelled, you would be protected.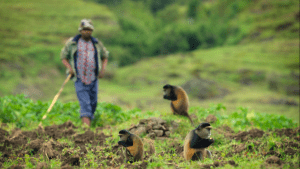 In the case of credit card insurance, we recommend you check the fine print to ensure you have adequate cover, as credit card companies offer a standard option. Sometimes, just for a simple problem, you may have to be airlifted to South Africa as many public hospitals in East Africa are below western standards.
If you choose to use your credit card insurance, you will need to call your bank to obtain your policy details. This is how:
Phone your bank

Give them your Bank Card Number

They will ask you to verify your account

Then you need to ask for the insurance company's name

Then you need to ask for the policy number

Remember to keep the telephone number you dialled
Safari travel Insurance Police
There is an extensive selection of insurance coverage that someone planning to travel to Africa on safari should consider taking coverage for. Identify the risks involved with your African safari trip so you can take relevant policy coverage. Among the money, possible occurrences here are a selection to consider.
Medical Evacuation Safari Travel Insurance.
Almost all African safari trips are conducted in a remote place that is far away from immediate medical service. Even if you were to get immediate medical services, they might not be up to standard. Sometimes accidents might occur, dictating a 24hrs window to be airlifted.
In the event of uncertainty, taking up air ambulance coverage may be appropriate. We encourage you to consider taking on this insurance policy in the event you do not have it; this coverage might cost you way over $50,000. Please look for a plan that includes Medical evacuation during your African safari trip.
General Insurance Coverage
Take heat exhaustion, snake bite, wild animal attack, an epidemic, insect bites to injuries such as broken bones, vehicle accidents, and civil war, with many safari risks to travellers. Pick a comprehensive safari travel insurance policy that takes into consideration the above possibilities.
Terrorism
We, humans, have designed the world to be full of evil. Today or tomorrow, you won't know where you will be. Terrorism has no borders today; the guys that want to harm others are everywhere, including in Africa. Resorts, lodges, and hotels are not immune from the evil of these terrors. Although it is advisable to avoid areas with high-risk threats. Having an insurance coverage policy that covers such events is highly recommended.
Natural Occurrences
The uncertain natural occurrences can cause delays in travel, exposure to diseases, and fear of the unknown. An insurance policy that highlights this can help you get home.
Luggage & Travel Documents
The last place you do not want to have your luggage and travel documents lost is in Africa. Your identity is your documentation, and in the event you miss a place or lose them, it's best to have a guarantee that you will return home.
Today you will find your country's embassy in every region of Africa. This might not be of help because you will need to get from one country to another to have your document replaced. The insurance coverage policy should be very helpful.
The many distinctive qualities that make golden monkeys. The golden monkeys are extremely alluring due to their outside appearance. The golden monkeys are swift compared to other primates, so you'll need to move quickly if you want to capture any pictures.
The golden monkeys love to jump up in the bamboo jungle and are quite playful. In Mgahinga National Park, the majority of the golden monkeys are accustomed to human visitors.
In contrast to the mountain gorillas in Mgahinga National Park, the golden monkeys are found in highland regions but do not typically stay there. Because of this, practically everyone can now afford to go golden monkey trekking, notwithstanding any obstacles that might have existed. the precious.