Queen Elizabeth national park
Queen Elizabeth national park is outstanding among all Uganda national parks because of its popularity and the number of visitors it receives for safaris in Uganda.
The national park runs from the base of the Rwenzori Mountains all the way down to Ishasha in the south. The park protects the entire Ugandan shore of Lake Edward and the western shore of Lake George.
Close to 600 species of birds live in this area with these being common; Great White and Pink-backed Pelicans, White-winged Terns, Papyrus Canary, Malachite, woodland Kingfisher
and
Pied Kingfishers, Black-rumped Buttonquail, Gabon and Slender-tailed Nightjars, Beautiful Black-headed Gonolek, African Fish Eagle.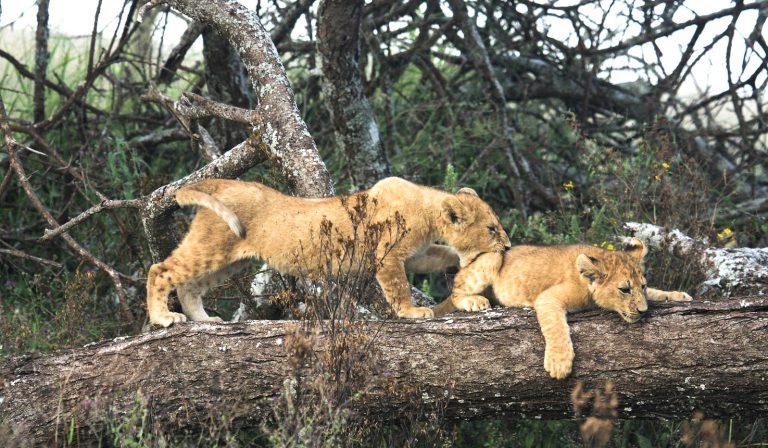 The checklist includes virtually every waterbird species resident in Uganda, with a variety of woodland and forest birds with Mweya is outstanding for the myriad waterbirds on the
Kazinga Channel
and the forest at Ishasha is a good place to
see
more unusual species.
North of the
Kazinga channel
is where you find the main tourist circuit. More than 95 mammal species have been recorded. Ten primates species include chimpanzees, vervet, L'Hoest, Black-and-White Colobus, and Olive Baboon.
20 predators are residents in Queen Elizabeth national park including Leopards, Lions, Spotted Hyena, Side-striped Jackal, Tsavo cat, and the most common antelope species are the Uganda Kob, bushbuck, topi, and Deffassa waterbuck with the elusive papyrus swamp antelope the sitatunga antelope found around lake George.
While four Duiker species are defined in the Maramagambo forest. Cape Buffaloes are common and they are often reddish in colour leading to interbreeding with forest buffaloes which are a redder race of buffalo living across the border in the Congolese rainforest.
The elephants in the park also show strong affinities with the smaller much hairier forest-dwelling race of elephants found in the Congo.
As well as its outstanding wildlife attractions, there is also a fascinating cultural history. There are many opportunities for visitors to meet the local communities and enjoy storytelling, dance, music, and more.
The gazetting of the park has ensured the conservation of its ecosystems, which in turn benefits the surrounding communities.
Ishasha sector Queen Elizabeth national park:
Ishasha in the southern sector of Queen Elizabeth national park is one of the most alluring game viewing areas in East Africa. The park is dominated by light acacia woodland and savannah.
The most common large mammal species in this habitat are Uganda Kobs, topi, and buffalo. Elephants are found in the sector.
Most famous are the tree-climbing lions. The northern circuit is rated famous and best known for tree-climbing lions, it also passes a swamp where shoebills are frequently seen.
While the southern circuit is better for general game viewing with large herds of Cape buffalo.